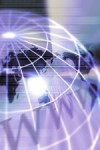 Recently an insurance company executive when speaking on Cyber Liability was quoted,
"There are two types of businesses when you discuss Cyber Liability risk…those that have been breached and those that have been breached and simply are unaware."
We believe cyber risk is a material concern for all businesses regardless of size. Cyber thieves steal personal identification information through a number of means with the intent of monetizing the stolen data. It is important to note there is no direct theft of cash; rather the theft of information such as credit card numbers, social security numbers, dates of birth or possibly patient health care records.
Theft of data may be insured by a Cyber Liability policy which protects businesses from third party suits including regulatory actions. These policies may also include first party coverage for expenses incurred to investigate the breach, loss of income while the system is unable to function, notifying customers if required by law as well as provide credit monitoring services. The most recent data indicates the average cost per record compromised is $188.
No one is immune from cyber crime and Arthur Hall Insurance has the ability to counsel you on how best to structure coverage for this evolving risk.