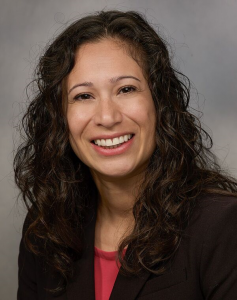 (West Chester, PA – October 2018) Arthur Hall Insurance is pleased to announce that Cynthia Hernandez has joined the team as an Account Manager based in the Hockessin, DE office. Her responsibilities include all client management services for the Commercial Lines Delaware Division.
As a native of Boston, MA, Cynthia brings with her 15 years of proven insurance experience handling considerable commercial accounts in excess of 10 million dollars in gross premium. "Cynthia's wealth of insurance industry knowledge has already proven to be a valuable asset to the firm and to our clients," says Glenn D. Burcham, CIC, CRM, Agency Principal and Sr. Vice President of Arthur Hall Insurance. "We are fortunate to have Cynthia as an integral part of our team."
Cynthia earned a Bachelor of Science degree in Psychology from Lesley University in Cambridge, MA. She currently resides in West Chester, PA with her husband and son and looks forward to participating in community activities surrounding her new mid-Atlantic locality.
Please welcome Cynthia to the Arthur Hall Insurance team should you have the opportunity to speak with her regarding your account.