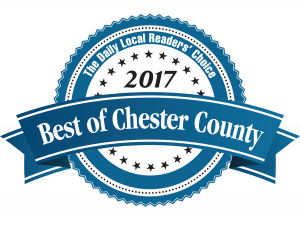 The results of the Daily Local News' Readers' Choice Awards are in and Arthur Hall Insurance has been named the winner in the Insurance category.
This marks the 24th year that the readership has selected Arthur Hall Insurance as their #1 insurance firm in Chester County. The contest takes place during the month of September. Votes are either submitted online or by paper ballot in a host of categories including restaurants and dining, home and garden services, education and retail.
We value the confidence and trust our clients place in us and are proud to be recognized as the Best of Chester County in the Readers' Choice Awards.