West Chester, PA –  Arthur Hall Insurance is pleased to announce the addition of Josh Isler as Commercial Account Executive.
Focusing on generating new business opportunities and establishing strategic new business relationships, Josh's experience complements the cornerstone of Arthur Hall Insurance's unique approach to managing risk exposures by serving as a trusted Advisor, Advocate, and Agent for both business and personal levels of the insurance industry audience.
"As a seasoned insurance professional, Josh brings a wealth of commercial insurance knowledge with him which will synergize well with Arthur Hall's existing platform to ultimately deliver the best possible risk management solutions to our clients through our unique consultative approach," said Jim Denham, President of Arthur Hall Insurance.
Prior to his hire, Josh spent the last eight years as an Account Executive with Shevland and Associates but in fact launched his career with Arthur Hall Insurance in 2002.
Josh earned a Bachelor of Science degree in both management and marketing from Eastern University. He holds the insurance industry's premier Certified Insurance Counselor (CIC) designation recognized throughout the industry as a standard of achievement, personal dedication, and expertise. The CIC Society's national members are required to pass rigorous undergraduate and graduate-level examinations, meet experience requirements, and agree to be bound by a strict code of professional ethics.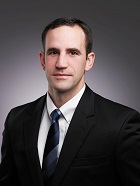 Josh resides with his family in West Chester, PA and is actively involved with Young Life in Chester County.